Hair Removal in Bairnsdale VIC: Leonie Eynstone, 53 Rupert St. Tel 03 5153 1699. Mirror Image Hair & Beauty, 76 Main Street . Tel 5153 1442.
Posted Sun, Jan 8th 2012, 23:52
Salon Finder
Hair Removal in BAIRNSDALE VIC
2 salons for Hair Removal in BAIRNSDALE
electrolysis
Address: 53 Rupert St, BAIRNSDALE VIC 3875
Phone: 03 5153 1699

Address: 76 Main Street, BAIRNSDALE VIC 3875
Phone: 5153 1442

Mirror Image has been servicing the Bairnsdale area and surrounds for the past 20 years.We are always updating our products, services and knowledge. We accept appointments and walk-in's.
"PURRFECT TREATS!!"-a Perfect Pamper
Mt Eliza, VIC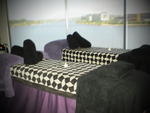 7th Heaven Day Spa & Hair
A Beautiful Sunshine Coast Day Spa & Hair Salon, with waterfront views of Lake Kawana, close to all amenities!
Warana, QLD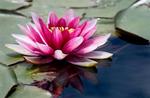 A Dream Day Mobile Beauty
"Beauty Treatments to encourage healthy skin & enhance a sense of wellbeing"
Kellyville, NSW
Read more...