SASSABLE.COM
Published by
Deskpad Pty Ltd
Suite 7106, 177-219 Mitchell Rd
ERSKINEVILLE NSW 2043
Email: debbie@sassable.com
Beauty & Style
Salon Finder
Provider Directory
Connect with your stylist, therapist or practitioner or find a new one here...
If your business is not listed yet, you can add your salon or add your clinic here.
"PURRFECT TREATS!!"-a Perfect Pamper
Mt Eliza, VIC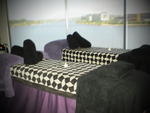 7th Heaven Day Spa & Hair
A Beautiful Sunshine Coast Day Spa & Hair Salon, with waterfront views of Lake Kawana, close to all amenities!
Warana, QLD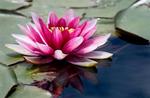 A Dream Day Beauty Salon
"Beauty Treatments to encourage healthy skin & enhance a sense of wellbeing"
Carlingford, NSW
Read more...