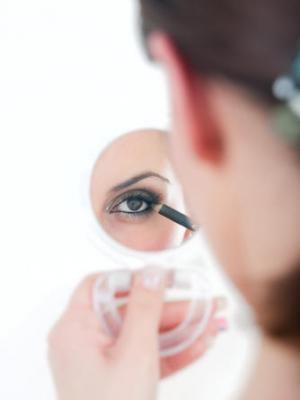 Oh makeup, how we love thee.
Makeup is a billion dollar industry. Women spend lot and lots of money on makeup...why? Because it is amazing, exciting, fun, sparkly, glossy, colourful...the list could go on and on. Plus, it is has cute packaging...I'm sold.
Makeup allows one to transform into whatever they want to be. A hollywood starlet? Sexy librarian? Bronzed goddess? All these are possible with the right makeup.
It can cover imperfections, make features stand out, and even create light and shadows where there was none. But probably the best thing about makeup is that it enhances someone's natural beauty. It just gives you that extra pop you need to look your best and feel your best.
There are even options for permanent makeup application (cosmetic tattooing), which can be very lovely and natural when done by a skilled professional.
Next time you are shopping, stop by your favorite brand's counter and let them give you a makeover. Or make an appointment at your local spa or salon. This is a great thing to do as the seasons change so you can update your makeup look appropriately AND have an excuse to get some new colours! Check out this article on how to pick out the right lipstick colours for you. And every women should have at least ONE red lipstick...here are my favs.