By Christine Wheaton, Sassable staff writer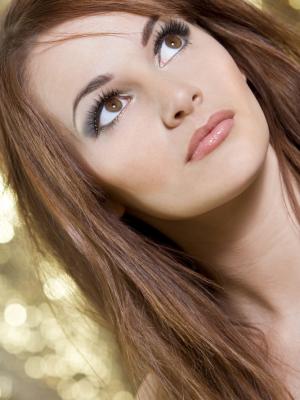 Do you ever look through magazine or flip through the TV channels and wonder-why don't I look like that? Of course good genes and personal trainers and stylists do wonders but I am most drawn to the beautiful, glowing, flawless skin of a celebrity. So I did some research to find out what these celebrities do to achieve such gorgeous skin. The answer? Regular Facials.

Check out your local spas and salons to see what they have to offer. Even if it is just once a month or once every OTHER month. It will do wonders in aiding your skin from aging. Treat yourself and when you can't, do home facials. It is my Sunday ritual to pamper myself before the work week. You don't have to go crazy, just wash your face, scrub, slap on a mask, watch some TV, then wash it off, and moisturize. Voila! You are well on your way to great skin.

Here are some popular facial treatments and what they do:
Caviar Facial - For all skin types. This luxurious anti-aging treatment lavishes your skin with pure Caviar Extract and Pearl Extract. Improving wrinkles, elasticity, and texture, this facial increases skin oxygenation and suppleness while reducing signs of aging. Sound decadent? It is! Will run about $125 for an hour.
Purifying Facial Treatment - For acne prone skin of all ages. Designed specifically for clogged, congested and acneic skin. A unique combination of enzyme and steam help to exfoliate and remove dull surface skin cells, while superior botanicals, glycolic, and salicylic acids, help reduce future breakouts, control oil production and heal skin. You can also get a similar facial that is not targeted for acne but more for just deep cleansing and extraction. About $90 for an hour.
Acid Peel -For dull, problematic and healthy hyper-pigmented skin. A unique combination of glycolic, salicylic and hibiscus flower acids, gently exfoliate the skin leaving it smooth and firm with a brighter complexion. A soothing gel follows the treatment to hydrate and replenish the skin. With peels, it is recommended to get them in a series of 6 or more. $70 and will take 30 mins.
Vitamin C and Seaweed - For all skin types. A total rejuvenation for the skin through the use of vitamin C and seaweed that team together to improve skin's elasticity while restoring a youthful appearance. Anytime I use anything with vitamin C my skin just glows and looks radiant. About $90 for an hour.
Facial Sculpting - For all skin types except really sensitive ones. Recommended in a series of 6-12. This mini face lift utilizes micro-current and acupuncture points to stimulate facial muscles and tissue. This treatment firms, contours, tightens pores and reduces dark circles and puffy eyes...awwwesommmme! About $100 for 45 mins.
Microdermabrasion - For all skin types except sensitive. Recommended in a series of 6. To refine pores, lightens dark spots, such as hyper-pigmentation and age spots, reduces fine lines and wrinkles and helps repair acne scars and superficial imperfections. These treatments produce immediate visible results. Depending on how sensitive your skin is, you may or may not experience a little redness and tenderness in your skin for a day or so. About $100 for 45 mins.
Popular Facial Treatments for the home:

Clarisonic. A fantastic new hand held machine that you use to cleanse your skin morning and night, the rotating bristles sloth away dead skin and act as a mini microdermabrasion facial each time you use it!

L'Oreal Dermo-Expertise Refinish Micro-Dermabrasion kit. A scrub of micro fine crystals followed by a silky smooth hydrating moisturizer. You skin will look and feel years younger.

Conair Facial Sauna. This little baby will steam your skin to open up pores, hydrate, and soften the skin getting it ready to be cleaned out and looking amazing.
Bionique Caviar Essence Collagen Treatment Mask 6 pack. Single packs of a mask in a bag, amazing!

Basically taking care of your skin WILL pay off. You can find great products at your pharmacy, even ones that are organic. You don't have to break the bank to get your facial on!