by Christine Wheaton, Sassable staff writer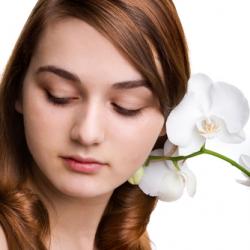 Microdermabrasion has been called the "instant lunch-break face lift" because you can literally go get microdermabrasion on your lunch break (usually only takes 20 minutes!) and be back to work like normal with no other side effects but a little redness.
Microdermabrasion is a less invasive skin treatment where the mostly dead and dull surface layer of skin is buffed away by sandblasting with teeny tiny rough grains or crystals revealing a layer of new, soft, and vibrant skin. This was very popular starting out in Hollywood on major celebrities and was pretty expensive at the time. Now it has gone mainstream and is available everywhere from professional surgeon or dermatologist offices to local drug stores.
Microdermabrasion can help to eliminate minor acne scars, blotchy tones, large pores, fine lines, uneven or raised skin, etc. You will most likely have to have many treatments to achieve the results you are looking for with most patients getting 6-12 treatments every 2-4 weeks. The average cost of a professional microdermabrasion is $60-$100 each visit. This is substantially less than lets say going under the knife for a face lift or getting a painful but albeit effective procedure such as a chemical peel or dermabrasion. Microdermabrasion is also a popular choice because it is safe to use on the neck area which is too sensitive to receive it's beefier big brother dermabrasion. Unfortunately if you have more intense scarring or deeper wrinkles, etc. dermabrasion might be your only solution because it goes lower to remove layers deeper than microdermabrasion can even dream, but you can follow it up with regular microdermabrasion visits to keep it looking fresh.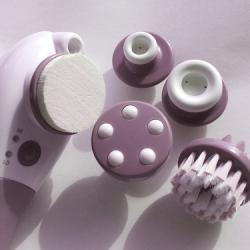 Getting a professional microdermabrasion treatment will yield the best results, you will be quite amazed by how drastic your skin can transform (hello inner glow!). But in between those professional visits you could upkeep with one of these great products:
Olay Regenerist-Microdermabrasion scrub and cream kit
Clairsonic-at home buffing cleansing machine that mimics microdermabrasion (amazing!).
Zia-Natural microdermabrasion kit
Neutrogena Healthy Skin Rejuvenator Kit