Curls, Waves, and Split Ends: Just How Do You Deal With Them?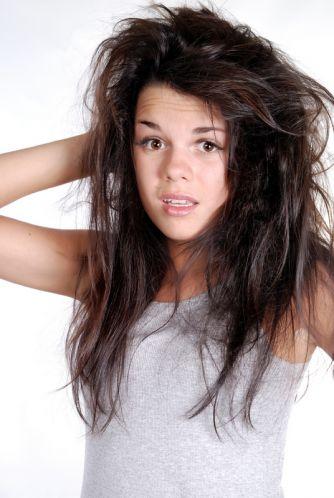 Not all women are gifted with a gorgeous mane. Let's face it. We all end up wishing that we woke up like those women in magazine spreads and hair product commercials. Thing is, beautiful hair is the result of proper care and maintenance. Here are a few things to keep in mind when it comes to hair care.
Just Keep Trimming
Split ends are such an undesirable thing. Keep them at bay by having a trim every four to six weeks. Just a couple of centimeters will do if you're growing out your locks.
Switch to Ionic Flat Irons and Blow Dryers with a Diffuser
Heat is the number 1 cause of hair damage. Switch to ionic flat irons and use blow dryers with a diffuser to minimize the damage to your hair. The form of heat these tools seals hair follicles thereby preventing them from losing moisture.
Use Protection Every Time
It's not enough that you switch gears. Using hair protectants when heating it up will keep it moisturized throughout the process.
DO NOT Rough It Up With Your Strands
Your hair is at its most vulnerable when it's wet. After bathing, never ever rub the towel against your hair. It may cause dryness, breakage, and damage to your precious locks. Instead, pat it dry using a super absorbent microfiber towel or an old shirt.
Do Not Wash Everyday
It might feel disgusting especially when you live in a tropical climate, but washing everyday strips the moisture and natural oils out of your hair. Wash, at most, two or three days apart.
Develop a Routine
Deep condition once every week, have a hot oil twice a month, and use a moisturizing conditioner every time you shampoo. It may take about a few minutes a day, but the results are worth it.
Use the Right Products
Curly, wavy, dry, and damaged hair can be tamed with the right products. Moisturizing shampoos and conditioners often carry lines that are made for specific types such as coarse, thin, curly, wavy, and African-American hair. Use this to your advantage and pick one that will answer your hair problems.
Have any other tips on hair care for our readers? Shout out in the comments below.
Get more tips here: How to curl your hair - the complete guide from Jen Reviews
Image Source