Ask Your Stylist For The Perfect Haircut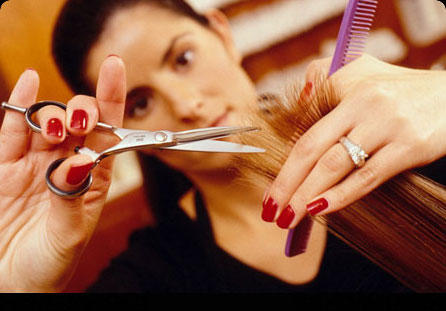 Isn't every woman's conscious (or subconscious) dream to have that perfect haircut? In fact, we spend months cursing our growing hair just because it doesn't grow as nice as it looked when you first stepped out of the salon.
Throughout the years, I've changed stylists a number of times, and I always ask them how we could work together to get that cut I want so bad. Here's what they wish you would do:
1. Be specific with the length
It's not enough to just say "I want Jennifer Aniston's hair" or "I want it as short as Emma Watson's crop." Chances are that length may not fit your facial features well, but as service providers, they are obliged to give you want you want. Show them how much of your hair you would be fine chopping off, and you'll have an easier time coming to a consensus as to the length that would look swell on your head.
2. Remember that the photograph you bring during an appointment is helpful, but results may vary.

There's an art to hair styling and coloring, and that's one thing you should consider. Stylists consider your face shape, your facial features, and the thickness and texture of your hair when cutting it. This is because there is no such thing as one cut fits all. Hair looks best when it's tailored to suit the wearer. So the photograph should serve as an inspiration for your look and not something that you should copy inch per inch.
3. Listen to them

If you haven't trained for years to cut hair, then what you know about it is limited to what you see. Stylists spend years honing their craft, and listening to their advice shows that you are a collaborative client. This affects the end result of the appointment as much as the skill that your stylist has.
4. Compliments are nice, but they also appreciate constructive criticism
Constructive criticism will help them realize what you really want for your hair so that next time, they'll have a better idea on how to give you what you wish for.

These are just three simple things that you might want to keep in mind during your visit to the salon. It pays to have courtesy on top of your mind, and to show your stylist that you're just as eager to help him perfect the hairstyle.