Latisse vs. RevitaLash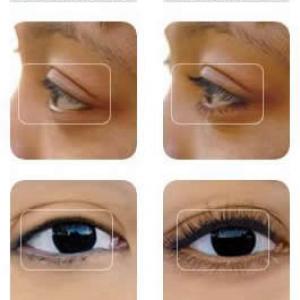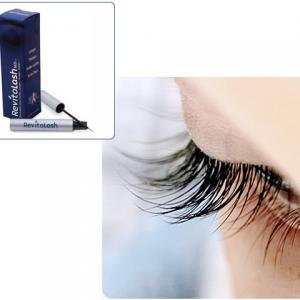 Revitalash was discovered because eye doctors were prescribing special eye drops for an eye disease called Glaucoma. A side effect of these drops was major growth of the patient's eyelashes. Ding ding ding! They bottled it up and RevitaLash was born.
Now RevitaLash is not to be confused with the Brooke Shield's endorsed product Latisse. There are many dangerous side effects that you should take into consideration before using Latisse. First off, Latisse makes lashes longer, thicker, and DARKER. Therefore, you run the risk of dying, yes dying, your eyelids or eyes brown. I have seen cases where pretty blue eyes get weird brown splotches in them or eyelids turn a muddy color. These side effects are unfortunately permanent and irreversible. Other Latisse complaints are irritated eyes, red eyes, tearing, etc. It does seem to work well and a little faster then RevitaLash, but that is the risk you take. It runs about $75 a bottle and will last 3 months.
RevitaLash does not claim to make your lashes darker, only longer and thicker. You can get your lashes tinted or wear mascara (RevitaLash has their own mascara that aids in the growth during the day) if you want them darker. Therefore you do not have to worry about dying anything in your precious eye area. I have gotten this in my eye, and I prepared for the worse, but surprisingly it was not bad at all, only feeling like...well...eye drops I suppose. You just brush a thin line on the top and bottom lashes before bed. It really works. It takes time of course but within I'd say 6-8 weeks you will see amazing growth that will continue to get better. It even curls the lashes and proceeds go to breast cancer research. RevitaLash is more expensive at $125-$150 a bottle but, it will last you a long long time. My friend has had hers for a full year so far. They also have a brow version (yay!) and a hair version (men rejoice! secretly of course).
So my choice is RevitaLash...WITH a lash tint at your local salon. You can purchase RevitaLash online, in most spas and salons, and even in department stores. Lash-tastic!