Stick-on Eyeliner?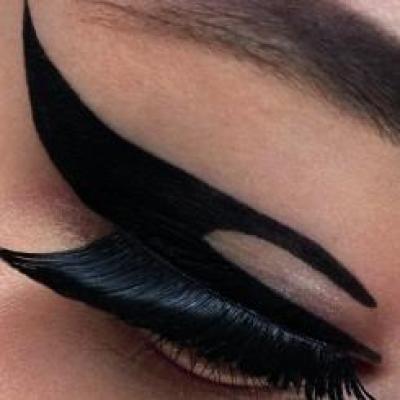 The star of Dior's spring show this year was not so much the clothes although quite fabulous...it was the perfect dramatic eyeliner that the models were sporting. Backstage makeup artists created the heavy winged out and artistic lines with ease but what about all the folks at home that are not as handy with a brush?
Starting September 8th beauty goers will be able to purchase Dior's Velvet Eye Kit for about $55 at Dior Beauty counters. The kit contains 4 pairs of varying winged liner that you attach to your lash line with eyelash glue. 2 of the sets are bold black graphic lines and the other 2 are lined with crystals.
Although these probably will not work for day or the office, they would be amazing for a night out or a swanky party. And the best part is, no smeary racoon eyes from your regular liner at the end of the night.