The Perfect Loose Curls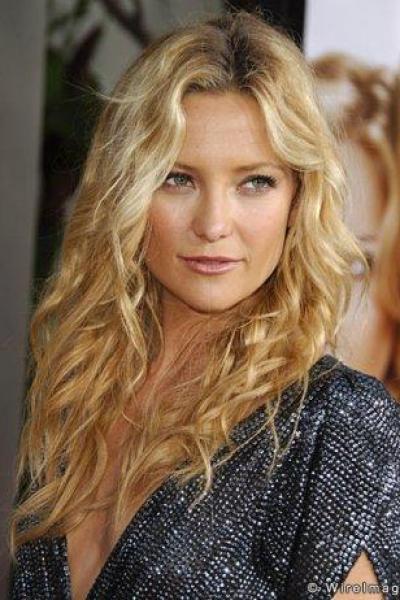 After doing a survey of people in the hair styling business, a curler who's name kept popping up is Babyliss. To achieve the loose tousled curls like Kate Hudson's, go for a larger barrel like this 1 1/4 inch one. The ceramic barrel makes the curl smooth and shiny, and it goes all the way up to 430 degrees of heat for stubborn hard to curl hair.
Here are some tips for getting the look:
1. Always curl the strands by the face AWAY from your face. So if you are doing the right side roll the curler to the RIGHT. If you are doing the left roll it to the LEFT.
2. Alternate the directions of the other curls around your head randomly. I like to do varying patterns...one right, two left, two right, one left, etc. You can hold some on the barrel longer than others to make different sized curls. Kate's stylist even left a few strands straight.
3. To avoid the kink at the bottom of the strand try to start to roll the hair in the middle of the strand and pull the curler down through to get the end of the hair. Since more hair is now wrapped around the barrel, the end of the strand will stay put better and you can get it all in there with no kink.
4. Use a product. I like to spray a beachy hair spray in the hair after it is curled and I then run my fingers through it to separate and mess it up a bit.