Beauty Bargain-Eyeliner Duo!
Here's this weeks beauty bargain!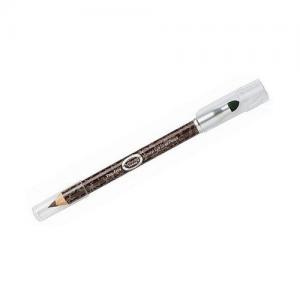 It comes in the form of a mineral eyeliner pencil by Physicians Formula. This little pencil is so genius with it's built-in sharpener inside the cap and anti-microbial smudgy sponge on one end. The eyeliner itself is made up of talc-free mineral makeup and glides on as smooth as smooth can be. This prevents any tugging or pulling on the fine skin around the eye which can lead not only to bumpy uneven lines, but also wrinkles!
It is safe for sensitive eyes or contact wearers, no dyes or synthetic pigments! The first mineral eyeliner that is infused with copper (improves elasticity)!
A great eyeliner that is actually good for your eyelids? I'll take it!
Use this silky eyeliner to make defined lines with a sharp point or use the smudger to create a smokey eye! The Dark Brown color is the perfect shade of chocolate and there are two black pencils...regular black that is a soft black, almost gray, and ultra black which is a darker true black.
$6.95 is the average asking price...I would pay three times that amount! That is how much this liner rocks!