Keeping Your Bones Healthy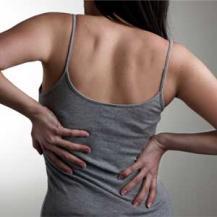 Your bones take up much of the responsibility for keeping your body in good working condition. Hence, they need the same tlc that you give your skin, hair and teeth. Did you know that even the simplest changes in inclusions in your lifestyle can make significant impacts on your bones' health?
Including physical activities in your daily routine helps build strong bones even after you've stopped growing. It also slow down the process of bone loss and degeneration.
Of course, a good amount of Vitamin D coupled with calcium keeps the bones healthy. If you have a family history of bone diseases and fractures, are of Asian or European descent, and on the petite side, you have a higher chance of developing osteoporosis. So it's better to stock up on these vitamins.
Avoid the bad stuff like smoking, alcohol, substance abuse, and fastfood.
If you're a woman in your 40's consider having hormone therapy. Estrogen keeps bone density at a healthy density.
It's never too early- or too late- to start a new healthy habit. Remember, just a small change can make a big difference.