The following links are well-written articles about permanent straightening. Just remember not to believe everything you read on the internet, and for reliable advice ask a trusted and experienced hairdresser.
Because most chemical straightening treatments can be damaging, the most important factor is choosing an experienced stylist who knows how to select and prepare the best formula to suit your hair type and current condition, follow all of the pre and post application steps and advise on after treatment care.
Many options are not suitable for coloured or damaged hair, however pre-application of protectants may be used to safely treat or re-treat damaged hair. Your hairdresser should always complete a strand test before treating your hair for the first time.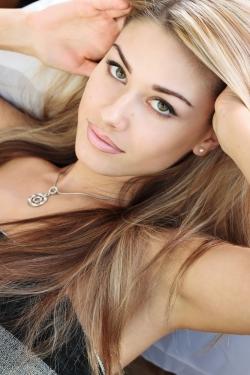 This article gives a good analysis of several different permanent straightening options.
Bio Ionic is a brand name straightening treatment from Japan developed back in 1975, with glowing reviews here.
Ever heard of Ouidad? Touted as the Queen of Curl, she had this to say about chemical straightening:
"I do not recommend chemical relaxing of curly hair. It is 'a chemical process which can damage fragile curly hair'." She cautions that any chemical relaxing must be done by a professional and also points out that chemically relaxed hair will definitely require extra special aftercare. (See Chemical Hair Straightening FAQs by Karen Marie Shelton)
The most popular straightening treatment in Australia of late is Global Keratin, and yes, its formaldehyde-free. Most products which contained formaldehyde have been reformulated to use similar, less harmful chemicals, which may still cause a reaction in a smaller number of people. Here is further information about formaldehyde-free formulations.